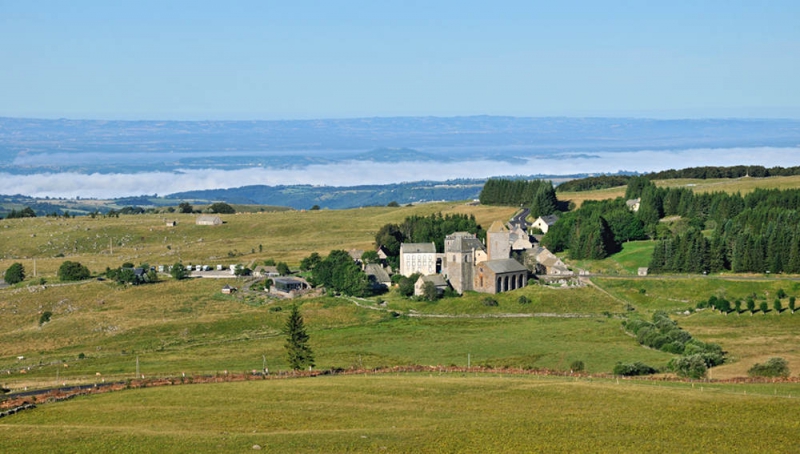 This mountain plateau covers 3 departments (Aveyron, Cantal and Lozère) and over 2500km². With its 6 inhabitants per km² and reliefs varying between 1000 and 1500m of altitude, Aubrac will delight those who love the tranquility of nature as well as those who seek adventure. This unique place located at the heart of the "massif central" has recently been declared a nature reserve.
Camping St-Urcize is located in the heart of Aubrac. This little community, surrounded by impressive vertical cliffs, is crossed by the Rioumeau, main affluent of the Bès.It is this river which forms a waterfall at the bottom of the camping that will give you an extraordinary bathing experience.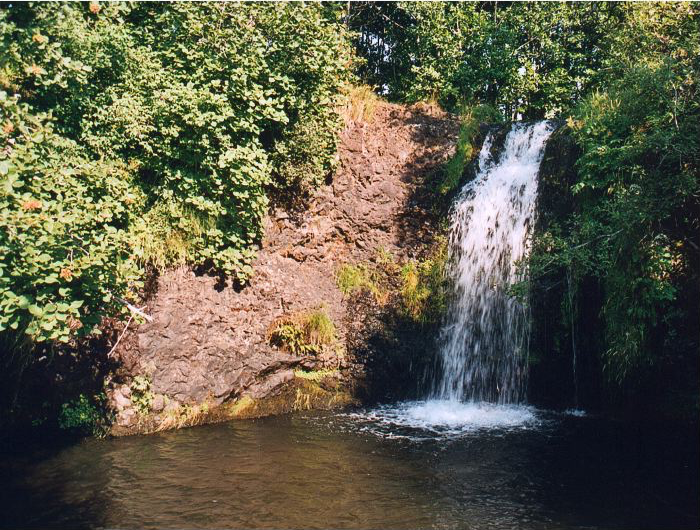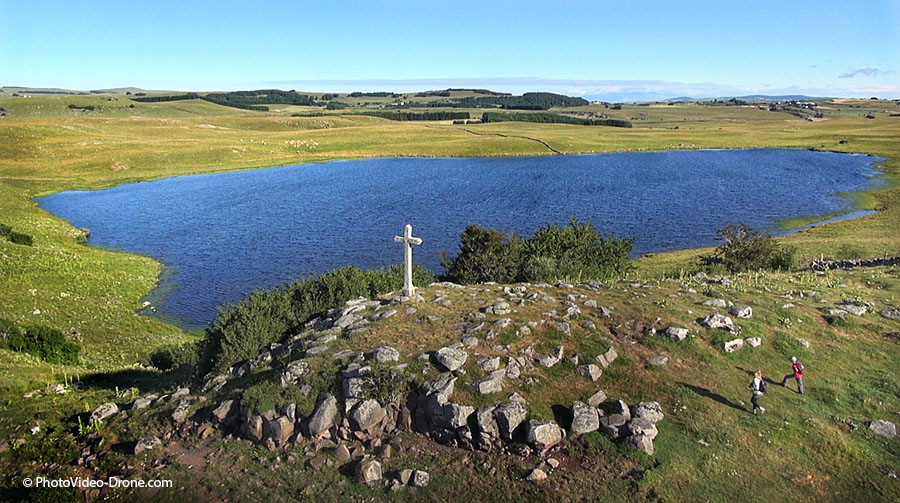 Appreciated for its hiking routes, culture and gastronomy, Aubrac is also a territory with an enriched and diverse heritage that will delight those who enjoy nature and desire to see unique landscapes.
Activities near the campsite
Golf (20km)
Practice golf, 3-hole golf course or minigolf for the young ones as well as for adults.
Open from June to September.
Address : Parking de la piscine – 15110 Chaudes-Aigues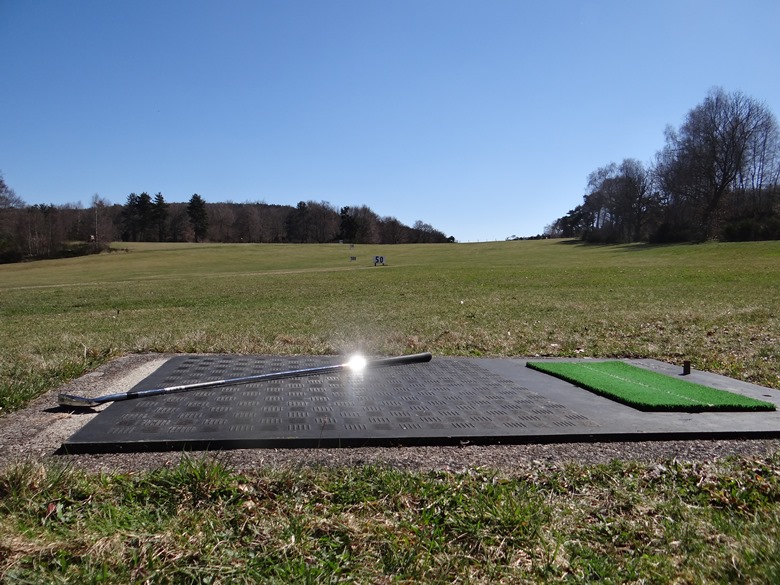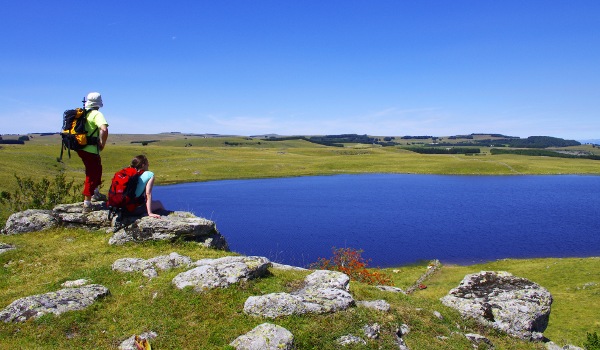 Hiking
Various ways are accessible to discover the fascinating landscapes of the Aubrac plateau. Mountain guides are available in summer.
Contact : 04.71.23.21.03
Swimming (30km)
The Mallet nautical base is close to the camping and facilitates various activities : paddle, pedalboat, rowing…
Swimming is supervised from 01/07 to 31/08.
Address : Sur le Cheyle, 15320 – Faverolles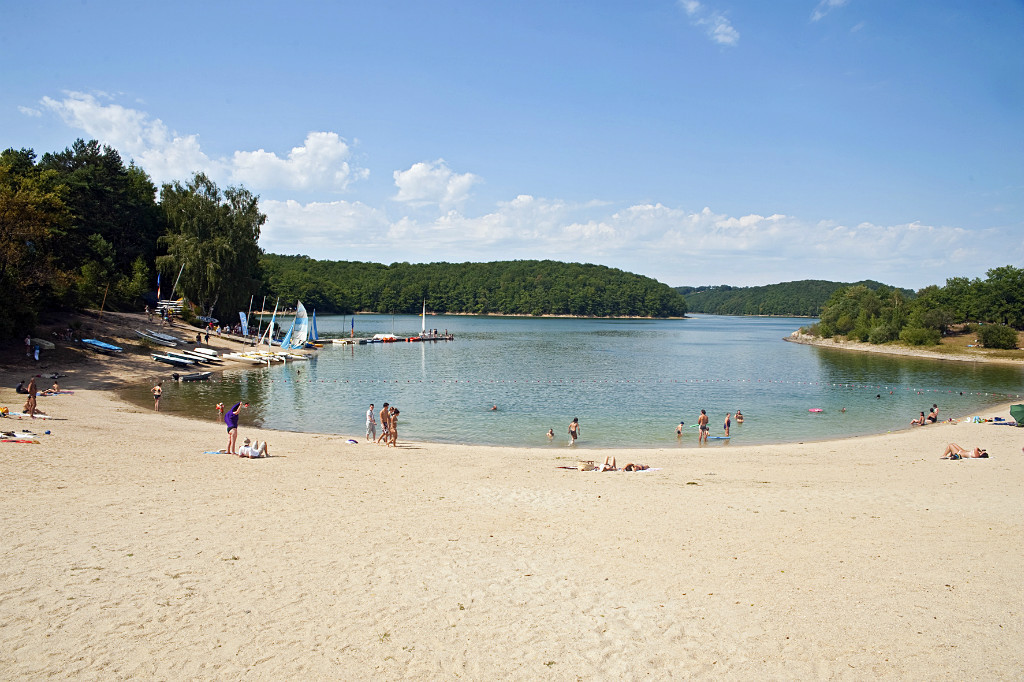 Mountain bike (1km)
Find bicycles and mountain bikes in the tourist office in town, with various available guides to accompany you through the different tracks.
Contact guide : 06.75.17.67.80
VTT électrique (7km)
Seul ou en groupe, adultes et enfants, courts ou longs parcours, sur les chemins ou les petites routes de montagne, en vélo électrique
Page Web: https://aubrac-electro-velo.com/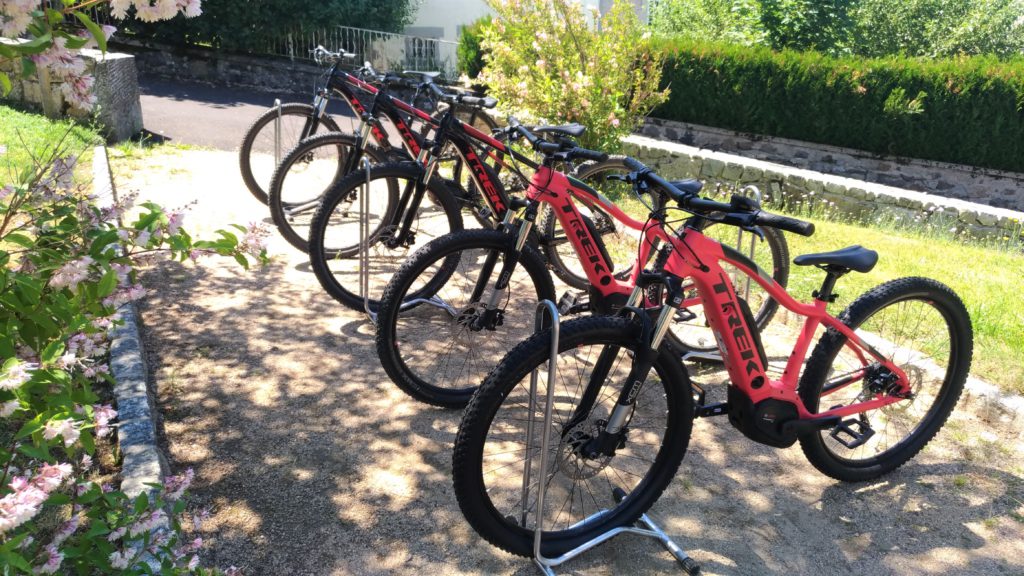 River fishing (2km)
Fish on the river Bès, with various fish courses to your availability. It is possible to buy daily fishing cards at Hotel Remise (Le Bourg, 15110 Saint-Urcize)
Contact guide : 04.71.23.83.26
Spa (on site)
At the campsite is a spa offering : Finnish bath, traditional Finnish sauna and infrared sauna from 10€/h/pers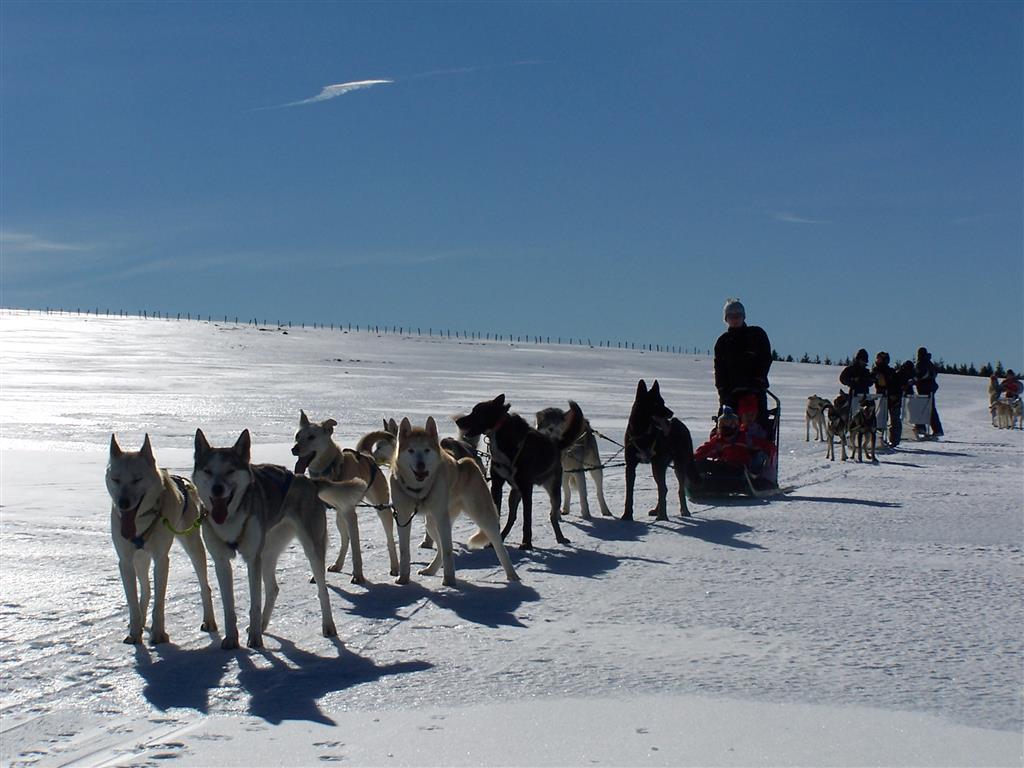 Dogsledding (5km)
Dogsledding activity in St Urcize with a guide available.
Contact : 04.71.23.22.28
Thermal Centre (20km)
Spa relaxation centre of Chaudes-Aigues warm water pools, air seats, thermal water waterfalls, sauna, hammam, outside pools with underwater music and thermal care.
Address : 27 Avenue Georges Pompidou, 15110 – Chaudes-Aigues
Contact : 04.71.23.51.06
The thermal station of Chaldette is also close to the camping with its spa and fitness centre.
Address : La Chaldette, 48310 – Brion
Contact : 04.66.31.68.00


Ski stations (5 km)
There are a few skiable regions near the camping : Station de St-Urcize (5km), Laguiole (10km), Brameloup (20km), with many activities on site : standard skiing, cross-country skiing, snowshoe hiking, sledge…
Horseriding (5km)
Different horse riding activities accessible in proximity of the camping : initiation on pony/horse, hikes, treks…
Address : Route de Sainte-Urcize, 48260 Nasbinals
Contact : 04.66.32.50.65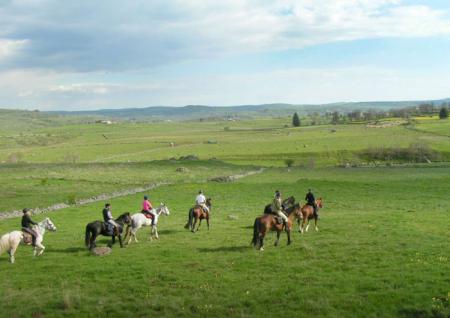 Extreme sports (50km)
Paragliding baptism or initiation courses to ultralight aviation at paragliding school "Thang-Ka".
Address : Drils, 15300 – Dienne
Contact : 06.62.18.82.60